Speakers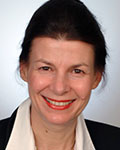 Professor Jenny Ziviani
PhD, MEd, BA, BAppSc(OT)
Professor in Children's Allied Health Research,
Children's Health Queensland and The University of Queensland
Jenny Ziviani is the inaugural Professor of Children's Allied Health Research, a position representing collaboration between Queensland Health and The University of Queensland. Her specific research interests include: intervention strategies for children with a range of developmental disabilities such as Cerebral Palsy, Developmental Coordination Disorder (DCD), Autism Spectrum Disorder, and acquired conditions such as head injuries, and burns. She is also particularly interested in children's time use patterns and how these are associated with a growing community trend for obesity. As well as the nature of interventions she is concerned with the way therapy services are delivered to children and families including: family centred practice, goal setting and motivation, optimal therapy engagement and enhancing community organisations' ability to be more inclusive of children with disabilities.
As an active researcher she has successfully managed in excess of $5million in nationally and internationally competitive grants all related to therapy interventions for children. She has published 170 internationally peer reviewed papers in journals, and is an editor and author of "The Art and Science of Motivation: A therapist's guide to working with children" and soon to be published "Motivation and Goal Setting: Engaging children and parents in therapy". Her research has been recognised by the award for research excellence by Occupational Therapy Australia in 2011. She has successfully supervised in excess of 35 research higher degree students and received the award for research supervision excellence by The University of Queensland in 2012. Jenny advises to all levels of government on issues of childhood disability.
Workshop 1:
Goal-setting: How do we engage clients in therapy?
In the context of family centred practice, occupational therapists use goal setting in a myriad of ways. The prime purpose for setting goals is to identify realistic endpoints that are achievable within an allotted time frame. The process of setting goals has also been identified as an important therapeutic process in itself. There is an art in empathically collaborating with a child and their family to clearly identify achievable goals that can realistically and wholeheartedly be pursued. Motivation, therapy engagement and goal setting are closely linked.  This workshop will provide a structure to support practitioners' understanding of goal setting, making the achievements of both micro- and macro goals more explicit and able to be pursued.

Learning Objectives: Workshop participants will: examine how goal setting with children and parents can optimize persistence in goal pursuit, analyse goal setting by drawing on Self Determination Theory (Deci and Ryan 2008) which is a meta-theory of motivation, employ a variety of goal setting techniques, and analyse how the process of goal setting is embedded in a number of occupation focused interventions as well as their own practice.

Teaching Methods/Approach and Content: Lecture and small group sessions covering:
Motivation and goal setting in the context of family centred practice;
Child and parent engagement in therapy
Goal setting approaches: e.g. Canadian Occupational Performance Measure, GAS, Personal Project Analysis, Child Occupational Self Assessment, Perceived Efficacy and Goal Setting System, Ecomaps and Routine Based Interviewing,
Goal setting embedded in occupational therapy interventions (Occupational Performance Coaching, Cognitive Orientation to daily Occupational Performance, etc)
Self-reflection on goal setting in participants' current practice settings.
Learning Outcomes: This workshop will provide participants with knowledge about the key elements of goal setting with clients, skills in the process of engaging clients (children and parents) in the goal setting, and the ability to critically appraise their current goal setting practices.
Key note:
Harnessing motivation to support occupational performance and community participation
Enabling individuals to achieve their goals for occupational performance and community participation is core to occupational therapy practice. Attending to the key ingredients which fuel an individual's motivation to achieve these goals means examining how we practice not just what we do.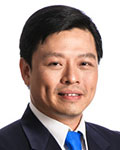 Dr Gerald C H Koh
Associate Professor & Director of Undergraduate Medical Education, Saw Swee Hock School of Public Health
Joint Associate Professor, Dean's Office, Yong Loo Lin School of Medicine (NUS/NUHS)
National University of Singapore/National University Health System
Dr Gerald Koh is currently an Associate Professor and Director of Medical Undergraduate Education at Saw Swee Hock School of Public Health, and Joint Associate Professor at Dean's Office, Yong Loo Lin School of Medicine, National University of Singapore, National University Health System. A medical doctor, he obtained his Masters in Family Medicine in 2000 and Fellowship in Family Medicine in 2003. He developed an interest in community geriatrics and geriatric rehabilitation, and obtained a Graduate Diploma in Geriatric Medicine from NUS in 2002, a Masters in Gerontology and Geriatrics from the European Institute of Gerontology at the University of Malta in 2009, and his PhD in Family Medicine from Western University, Canada in 2012. His current research interests include stroke and geriatric rehabilitation, and medical education. To date, he has published 55 original research articles and 32 shorter articles in journals, including Journal of American Medical Association, Canadian Medical Association Journal, BMJ Open, Archives of Physical Medicine and Rehabilitation, European Journal of Cardiovascular Prevention and Rehabilitation and Journal of Intellectual Disability Research. He also has obtained research grants amounting to over S$2 million as Principal Investigator and S$5.3 million as Co-Investigator. He is currently Senior Consultant for Agency for Integrated Care, Consultant for Ministry of Health's Policy Research and Economics Division and Visiting Consultant for Ang Mo Kio Thye Hua Kwan Hospital.
Plenary 1:
The Cost-Effectiveness, Effect of Caregivers, Trade-Offs and Trends in Community Rehabilitation on Activity Participation and Survival in Singapore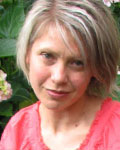 Ms Alissa Westphal
Lecturer in Dementia Care,
The University of Melbourne, Australia
Alissa Westphal is Registered Occupational Therapist employed by the University of Melbourne's Academic Unit for Psychiatry of Old Age as a Lecturer in Dementia Care.
She has completed honours research in the use of multi-sensory therapy in dementia care in addition to a Graduate Diploma in Applied Statistics. Alissa has extensive experience in aged mental health and has a special interest in utilising non-pharmacological approaches to more effectively engage and care for those with dementia who experience behavioural and psychological symptoms. She actively conducts research and enjoys presenting and providing education nationally and internationally. Alissa is the author of a number of publications including the chapter "Occupational Therapy in Dementia Care" in the 4th edition of "Dementia", edited by Professors Ames, Burns and O'Brien.
Workshop 2:
Foundation Workshop for Occupational Therapists: Caring for People who Display Behavioral and Psychological Symptoms of Dementia
The majority of people with dementia experience associated behavioural and psychological symptoms (BPSD) during the course of their illness. These symptoms which include aggression, agitation, psychosis, anxiety and depression are often the most distressing part of the disease for the person experiencing them and for those providing care. Non-pharmacological interventions are recommended as the first line in treating these symptoms. Occupational Therapists (OTs) have a unique theoretical foundation upon which effective practical interventions may be built. This one-day workshops aims to further develop skills that OTs can use in effectively managing BPSD in acute, sub acute, community and residential aged care settings. 
This workshop introduces OTs to an expanded PEO model which provides a comprehensive foundation for the assessment and management of BPSD. The primary aetiological models used to understand and treat BPSD will be covered in addition to an overview of current evidence for non-pharmacological interventions. OTs will be involved in completing an assessment and developing an individually tailored plan aimed at more effectively responding to the needs and abilities of those with dementia and their carers. Strategies to aid implementation of individually tailored plans will be covered. Interactive learning methods, practical role plays, small group work and case examples will be used throughout to explore and illustrate workshop material and facilitate practical application and problem solving.
Plenary 2:
Empowering carers to promote and facilitate occupational performance of older people in the community
Carers become integral to facilitating occupational performance of many older people in the community, but they often lack the knowledge and skills to undertake this role.  This presentation will explore avenues for engaging with carers and building their capacities to maximize their success in their caring role, and maximize meaningful engagement of those in their care.
Workshop 3:
Powered Mobility Aid for Community Independent Living
This workshop is specifically designed for Occupational Therapists who are working with people with various types of physical disabilities & mild cognitive impairments and/or older adults with chronic conditions.
Workshop Outline
OT assessment using PEO model
Introduction to powered mobility: Features and maintenance
Prescription of powered mobility aids
Powered mobility training: DO's & DON'Ts
Funding and recourses
At the workshop, all participants will have opportunity to interact with peers and try out a range of powered wheelchairs and scooters for experiential learning. At the end of the workshop, each participant will be able to:
Assess and identify the client's needs for powered mobility aids by using PEO model.
Prescribe the most appropriate powered mobility aid to meet the client's occupational needs
Conduct powered mobility training competently to improve his/her independent community living skills.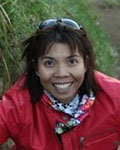 Ms Charmaine Magnus
Principal Occupational Therapist,
Redefind Therapy Centre
Charmaine Magnus is the Principal Occupational Therapist at Redefind Therapy Centre. She also works as an Adjuct Occupational Therapy Lecturer and Clinical Instructor at the School of Health Science (Allied Health), Nanyang Polytechnic. Charmaine has over 15 years of clinical experience specialising in the areas of Geriatric, Neuro and Orthopedic Rehabilitation. She is a certified Driver Rehabilitation Assessor as well as a Neuro-Developemental Treatment (NDT) Therapist. She set up Singapore's first Driving Assessment and Rehabilitation Clinic at Tan Tock Seng Hospital in 2000 and subsequently Nanyang Polytechnic in 2006. She has currently applied her specialization skills and knowledge in the assessment, prescription and training of clients with powered mobility to enable them to experience a better quality of life in their community based activities.
Workshop 3:
Powered Mobility Aid for Community Independent Living (1/2 day, AM)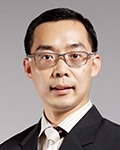 Mr Tim Xu Tianma
Lecturer, Academic Programme,
Singapore Institute of Technology
Tim graduated from Nanyang Polytechnic in 2000 and holds Master of Occupational Therapy (Australia) with more than 13 years of local & overseas working experiences in community rehabilitation.
As a strong advocate for occupational therapy (OT) profession, he has inspired many by being a role model of excellence and commitment in providing the best care to clients. His strong interests are clinical research and application in stroke rehabilitation and community reintegration. He has conducted numerous training sessions & public talks in stroke rehabilitation, care for the elderly and fall prevention in the elderly to fellow OTs, healthcare workers, volunteers, caregivers and the public. He also conducts professional trainings to fellow OTs from Intermediate and Long Term Care settings at Agency for Integrated Care Learning Institute.
He is the council member of Singapore Association of Occupational Therapists (SAOT), member of Allied Health Professions Council Complaint Committee and member of expert panel in School of Health Sciences (Occupational Therapy), Nanyang Polytechnic. Currently, he is full time lecturing at Singapore Institute of Technology, at the same time, providing consultation services to non-profit organisations.
Workshop 3:
Powered Mobility Aid for Community Independent Living (1/2 day, AM)
Workshop 4:
Environmental Modification & Technology
How can I help my wheelchair-bound client overcome the 3 steps at the front entrance of his/her home? Can we renovate a HDB rental flat? Where can I get the funds needed to purchase an environmental control unit for my client?
This workshop aims to introduce participants to the various home modifications carried out by OTs in Singapore from low to high tech solutions. Participants will also be equipped with the knowledge of various funding schemes for home modifications and how to access these.
Target audience:
OTs and OT students working with adults with physical disabilities, and involved with home assessments and home modification services.
Learning objectives:
At the end of the workshop, participants will be able to
Describe a range of home modifications from low tech to high tech solutions
List various funding schemes for home modifications and their referral processes, acceptance criteria and scope of funding
List home assessments tools and apps that can facilitate home assessments
Discuss suitable parameters as outcome measures
Delivery approach:
Use of videos, case studies, group discussion and where relevant, product demonstration (to be confirmed)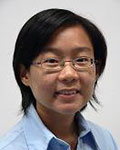 Ms Jacinda Soh
Occupational Therapist
TOUCH Home Care, TOUCH Community Services, Singapore
Jacinda has been in the community practice for the past 7 years in various community settings including day care, home care, nursing and welfare homes. She is the deputy head supporting Home Therapy services in managing programmes, operations and staff development.
Clinically, she is currently actively involved in home rehabilitation, home modification, equipment prescription and community mobility training for the frail elderly and caregiver's training.
In addition, she conducts training for TOUCH multi-disciplinary team and volunteers, and public talks on elderly related topics. She also partnered with government agencies in auditing the accessibility of several towns in Singapore, and secondary schools in working with youths to raise awareness of elderly and caregiving issues. Lastly, she also collaborates with NYP in research projects concerning home environmental assessment.
Workshop 4:
Environmental Modification & Technology (1/2 day, PM)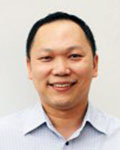 Mr Tan Chuan Hoh
Senior Occupational Therapist
Specialised Assistive Technology Centre, SPD, Singapore
Chuan Hoh is the Senior Occupational Therapist at the Specialised Assistive Technology Centre (ATC), Society for the Physically Disabled. He is a certified Assistive Technology Professional (ATP), awarded by the Rehabilitation Engineering and Assistive Technology Society of North America (RESNA) since 2005. He also holds a Certificate of Advanced Professional Development (with Distinctions) in Assistive Technology Applications from the California State University, Northridge, USA.
He holds a Master of Science (Occupational Therapy) from the University at Buffalo, New York. He specialises in AT applications for people with neurological and musculoskeletal dysfunctions with focus in the areas of computer access, powered mobility and environmental control. His role in the Specialised ATC includes conducting assessment and training, modifying and customizing assistive devices, conducting public talks and training workshops to promote assistive technology and participation in research projects.
Workshop 4:
Environmental Modification & Technology (1/2 day, PM)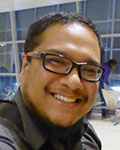 Mr Mohamad Nizar
Lecturer
Nanyang Polytechnic, Singapore
As a community-based occupational therapist, Nizar was part of the rehabilitation team at the Handicaps Welfare Association. He helped to set-up and run the Personal Care Service program, which included home-based rehabilitation and consultation services. His experience in home-based rehabilitation exposed him to the many challenges that clients face in everyday life due to barriers in their home environment and immediate community, and how to engage resources to overcome these issues. He also had the opportunity to participate in various accessibility reviews of public amenities in the heartlands, at the request of clients with disabilities and their respective town councils.
He currently lectures at his alma mater, supporting the delivery of the Diploma in Occupational Therapy. He is also pursuing the European Master of Science in Occupational Therapy.
Workshop 4:
Environmental Modification & Technology (1/2 day, PM)
Panel Discussion:
Occupational Justice: Breaking Barriers & Promoting the Rights to Occupations in Singapore and the region
The World Federation of Occupational Therapists has called for occupational therapists worldwide to take a rights-based approach to health. This calls for actions in reducing vulnerability to ill-health and social exclusion (injustice, restricted human rights) of those at greatest risk in everyday life occupations. The purpose of this panel discussion is to explore what we can do as occupational therapists in Singapore to improve and promote inclusion, accessibility, and resources for participation in meaningful occupations.
After an introduction to the concept of occupational justice and its related terms, four occupational therapists will provide examples of the work they do and how it related to occupational justice. These examples will include working with clients in the mental health, older adults, hand injuries and paediatrics settings. The speakers will also share the work experiences, opportunities and obstacles faced, both in Singapore and regional countries. The panel also highlights how change can be initiated at different levels from novice to senior therapists, through a range of different actions such as volunteering, advocacy, consulting. Through this panel discussion, we hope to raise awareness and call for actions to promote occupations as contributor to social participation, health, well-being, inclusion and human rights overall.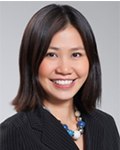 Dr May Lim
Assistant Professor
Singapore Institute of Technology
Assistant Professor May Lim is an experienced occupational therapist who has been working with children in Singapore and Australia. She attained her Bachelor degree in the United Kingdom and was later awarded with a scholarship from the University of Queensland to do her PhD study. As a keen researcher, May has published a number of research articles in international peer reviewed journals. She has developed a social skills program and published a book on this programme. She is currently teaching in the Occupational Therapy course at the Singapore Institute of Technology (SIT) in collaboration with Trinity College Dublin. She is also the Deputy Programme Director in the Occupational Therapy programme and the Deputy Head of LEAD, a unit that takes care of the teaching and learning development in the new university. With the intention to raise awareness on work relating to occupational justice, May will chair this panel discussion with four occupational therapists from different backgrounds and experiences relating to rights to everyday occupations.
Panel Discussion:
Occupational Justice: Breaking Barriers & Promoting the Rights to Occupations in Singapore and the region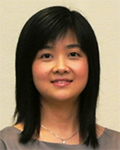 Ms Koh Hwan Jing
Manager (Training and Development)
Alzheimer's Disease Association (Singapore)
Hwan Jing holds a BSc (Hons) in Occupational Therapy from the University of Exeter, UK (2000), and a Masters in Mental Health Studies from King's College London, UK (2007). She has been involved in the development and provision of clinical services for adults and older persons with mental health conditions, at hospital and community-based settings. Hwan Jing is passionate about the care of people with dementia (PWD), and advocates for the use of person centred care approaches. She was a member of the CGH Community Psychogeriatric Programme, where she initiated the Dementia Activities and Care Toolkit (DemACT) Programme (2011 – 2014). DemACT developed a toolkit and training resource for home care workers involving PWD in activities, with the purpose of reducing occupational deprivation and marginalisation. Hwan Jing has served as a member of the MOH Dementia Care Taskforce and AIC Dementia Nursing Home Design Resource Panel, and currently contributes her clinical and training expertise at the Alzheimer's Disease Association (ADA) Eldersit Respite Care Service and ADA Resource and Training Centre.
Panel Discussion:
Occupational Justice: Breaking Barriers & Promoting the Rights to Occupations in Singapore and the region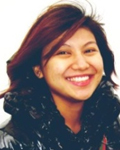 Ms Lee Hong Rui
Senior Occupational Therapist
Singapore General Hospital (SGH)
Hong Rui is a senior occupational therapist at the Singapore General Hospital (SGH). She has just completed her Masters of Science degree in Occupational Therapy (OT) with Brunel University, London. Clinically, Hong Rui is specialised in Hands and Upper Limb rehabilitation. She is also a certified assessor for Physical Work Performance Evaluation (PWPE), and a certified practitioner for kinesiotaping. In terms of leadership roles, Hong Rui is currently leading the Hands and Upper limb Rehabilitation Unit. She also oversees the Quality Improvement projects in the OT department. In year 2010, Hong Rui went on a medical relief trip to Kunming, China, which was done in collaboration between the SGH OT department and the Hand Surgery team. Hong Rui will share this mission experience during the NOTC.
Panel Discussion:
Occupational Justice: Breaking Barriers & Promoting the Rights to Occupations in Singapore and the region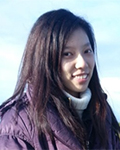 Ms Chan Hiang Suan
Occupational Therapist
Jurong Health
Hiang Suan is an occupational therapist with Jurong Health. She completed the SIT-TCD Occupational Therapy degree course, following her Diploma in Occupational Therapy at NYP. Prior to joining Jurong Health, Hiang Suan worked in an institutionalised mental health setting for 3 years. Due to policies implemented in the institution, certain activities of daily living (ADL) such as toothbrushing and shaving were deemed as dangerous and not allowed to be practiced. As a result of these policies, residents living in the institution were deprived from meaningful occupations and had poor oral hygiene. As an OT, she conducted ADL programs in an attempt to create awareness and improve their overall health and wellbeing. Overtime the span of a year, residents shown through their action that they value these occupations and participate in the programs. Hiang Suan will share her experience of creating change in the system from the perspective of a young therapist.
Panel Discussion:
Occupational Justice: Breaking Barriers & Promoting the Rights to Occupations in Singapore and the region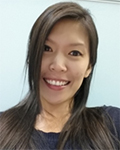 Ms Nikki Ow
Director
Sarah's Ark Ltd
Nikki obtained her Bachelor's in Occupational therapy from La Trobe University after getting her diploma from Nanyang Polytechnic. She then went on to get her Masters in Arts (OT) from University of Southern California. Nikki has worked with Caritas International (Center for Child and Adolescent Mental Health) in Cambodia and the Hong Kong Society for Rehabilitation in China, doing and teaching pediatric rehabilitation for children with special needs. She is currently working in private practice and is an adjunct lecturer at Nanyang Polytechnic and Kunming Medical University.
Panel Discussion:
Occupational Justice: Breaking Barriers & Promoting the Rights to Occupations in Singapore and the region