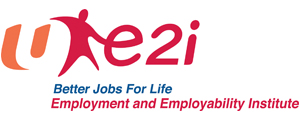 e2i (Employment and Employability Institute)
As THE leading organisation to create solutions for better employment and employability, e2i (Employment and Employability Institute) exists to create better jobs and better lives for working people. Since 2008, e2i has helped more than 470,000 working people through developing better skills, job matching, and improving productivity with companies.
To find out more about e2i, visit e2i.com.sg.
---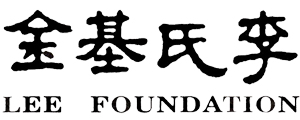 Lee Foundation
---

DNR Wheels Pte Ltd
DNR Wheels Pte Ltd (DNR) is the leading provider of disability and rehabilitative equipment including home nursing products in Singapore. It was set up by a prominent athlete with disability, Mr. Raja Singh in 1994.
DNR currently supplies a wide range of rehabilitative, mobility and home nursing products to major hospitals, retail stores and pharmacies. The products offered include a specialty line of wheelchairs, mobility aids, powered mobility, assistive technology and specialty control, customised seating solutions, hospital equipment, therapy products, nutritional feeds and disposables. Our list of clients includes National Healthcare Group (NHG) Polyclinics, SingHealth Polyclinics, NUH Health & U Retail Outlet, CGH my Pharmacy, TTSH, KTPH, NTFH, AMK-THK Healing Hub and many more.
In addition to DNR's main office cum wholesale showroom at Ubi, we have a retail outlet at Saint Andrew's Community Hospital as well as an online E-commerce shop. Our outlets and online shop offer the convenience of direct shopping for our wide range of products with the same promise of quality and responsive service.
To find out more about DNR, visit www.dnrwheels.com.
---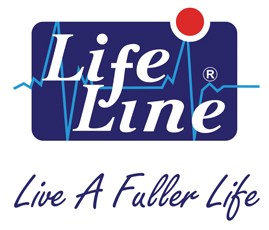 Lifeline Corporation Pte Ltd
Established in 1991, Lifeline Corporation Pte Ltd has built a reputation for supplying quality healthcare products at affordable prices coupled with responsive service. Lifeline has a wide range of rehabilitation products including wheelchairs, hospital furniture and other patient support aids. With the success in Singapore, we expanded to Malaysia in 1995 with the same vision to provide customers their healthcare needs and the aged a better quality of life.
Achievements
Lifeline has built quality assurance into every aspect of its business, including prompt and reliable delivery, first-class service and maintenance with efficient technical and clinical support. Lifeline is proud to be the first medical company in Singapore to be awarded the Good Distribution Practice for Medical Devices in Singapore (GDPMDS) certification in October 2008. Lifeline have consistently been given the ISO (International Organization for Standardization) and Good Distribution Practice for Medical Devices (GDPMDS) awards. Conformity to International Standards helps reassure consumers that products are safe, efficient and environmental friendly.
To find out more about us, visit www.lifeline.com.sg.
---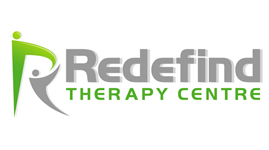 Redefind Therapy Centre
"Rediscover Your Potential
Develop Your Abilities
Find New Possibilities"
Specialist in:
Geriatric and Post Stroke Rehabilitation
Barrier Free and Universal Design Consultation
Program Development and Staff Mentorship
To find out more about Redefind Therapy Centre, visit www.redefind.net.
---
We are the first and only Allied Health Staffing firm which has GONE MOBILE, enabling and empowering locums to Locum Anywhere, Anytime.
Co-founded and led by Occupational Therapist, we believe in offering concierge-level support and placing Allied Health Professionals ( AHPS ) of all specialties like Occupational Therapists,Physiotherapists and Speech & Language Therapists to organizations of various settings and clinical requirements.
We routinely partner with rehab professionals who want to explore their career potential and support facilities that require Certified, Fully Registered and Clinically Experienced therapists on the ground in critically needed roles. In doing so, we aim to positively impact patient outcomes and serve the greater good.
To find out more about us, visit www.pacificlocum.com
---

United BMEC
A team of well-trained specialists, well versed in their market sectors, dedicate themselves round-the-clock to provide the highest standard of service, which our customers have grown to expect. We distribute premium products with cutting edge technology in the field of biomedical, hospital, rehabilitation, sports science, military medicine and clinical skill lab.
To find out more about us, visit www.unitedbmec.com
---
Sponsorship Opportunities
To exhibit, become a sponsor or discuss other partnership opportunities, please contact:
Alicia Wee
Project Manager
Email: [email protected]
Phone: +65 6911 6733