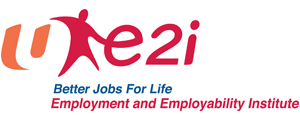 NTUC's Employment and Employability Institute (e2i)
e2i is the empowering network for workers and employers seeking employment and employability solutions. e2i serves as a bridge between workers and employers, connecting with workers to offer job security through job-matching, career guidance and skills upgrading services, and partnering employers to address their manpower needs through recruitment, training and job redesign solutions. e2i is a tripartite initiative of the National Trades Union Congress set up to support nation-wide manpower and skills upgrading initiatives. For more information, please visit www.e2i.com.sg.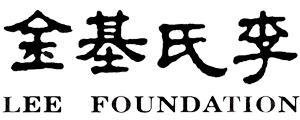 Lee Foundation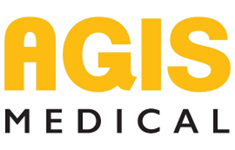 Agis Medical Supplies Pte Ltd
Agis Medical Supplies is a leading distributor and service provider for Power Mobility Aids, home nursing equipment, hygiene and disinfection control.
We carry world leading brands of mobility scooter and power wheelchair like the Heartway brand and wide range of our own inhouse Singapore Brand. We believe in helping our seniors to be agile and living a fulfilling life - Aging Gracefully Independently and Safely (AGIS).
Home nursing and hospice care - Our SigmaCare hospital bed and MaxiCare pressure relief air mattress are all hospital grade and there is no place better then home for healing. A good bed not only give our patient comfort it also facilitates their care giver in providing nursing care to the patient.
Hygiene and disinfection control - We offer a range of high level, broad spectrum, disinfectant tablets for surface infection control such as Klorsept and Klorkleen effervescent disinfectant tablets. Klorsept and Klorkleen are high level, broad spectrum, surface disinfection solutions, ideal for use in all hospital critical care areas as well as for food and catering services.
Agis Medical Supplies Pte Ltd is an approved HSA license importer and distributor of medical devices, and attained BizSAFE L3 Workplace Safety and Health Council (WSH).

DNR Wheels Pte Ltd
DNR Wheels Pte Ltd (DNR) is a leading provider of disability and rehabilitative equipment including home nursing products in Singapore. It was set up by a prominent athlete with a disability, Mr Raja Singh in 1994. From its humble beginnings as a home-based business, the company has grown into a small enterprise with about 70 staff members and occupying a 1,800m² headquarters, wholesale centre cum warehouse facility at 39 Ubi Road 1.
The products offered include a speciality line of wheelchairs, personal mobility devices, hospital equipment, therapy products, nutritional feeds and disposables.
OUR MISSION
"The mission of DNR is to improve the lives of our infirmed and elderly customers especially those with temporary or permanent disability."
At DNR, our goal is to enhance the disabled person's quality of life and to facilitate the recovery process of those who are nursing injuries or persistent physical ailments. We empathise with their daily life challenges.
DNR is committed to listen attentively and strive to meet our customers' every need. We are dedicated to provide the best products our customers deserve backed by a sales & technical team which is well trained, responsive and service oriented.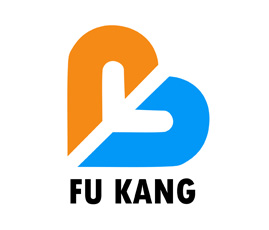 Fu Kang Healthcare Supply Pte Ltd
Fu Kang Healthcare Supply Pte Ltd, is a Singapore-based company incorporated in 2005, which specializes in distribution of orthopaedic appliances and rehabilitation products. Over the years, we have grown to be one of the leading suppliers of orthopaedic appliances and rehabilitation products in Singapore. Our company provides a wide range of products to orthopaedic surgeons, occupational therapists, physiotherapists, podiatrists and nurses.
OUR MISSION
We are committed to provide high quality healthcare products and professional therapy equipment through our team of products specialists to ensure excellence in healthcare.

Pacific Rehab & Therapy
Established in 2008, Pacific Rehab Group is a Community Care partner of Agency for Integrated Care (AIC).
We are Wholly Owned & Operated by Clinicians and we believe in making a difference in the community through empowering quality rehabilitation solutions.
As one of the leading therapy hubs in Singapore, we provide an All- Suite, end-to-end Rehabilitation Solutions to all levels of Healthcare Institutions in Singapore.
Our solutions, Medical Recruitment (Locums and Permanent), Rehab Services and Dementia Consultancy & Training had empowered numerous organizations to scale up their productivity and expansion.
Mission & Vision
To empower clinicians & healthcare professionals to develop their professional career, whether through enabling them to build their careers and career progression through our established network of collaborating healthcare organizations.
To empower a seamless, highly productive and quality manpower support to our collaborating care partners within the Healthcare Sector in Singapore.
Corporately, we pursue excellence in ensuring the Best Suited Medical Talent to our hiring healthcare partners to ensure they receive the right medical talent to empower growth and development in their healthcare facilities.
In doing so, we aim to positively impact patient outcomes and serve the greater good.

SG Rehab
Since 2014, SG Rehab has been empowering therapists like you to move to a life of freedom with locum work. Founded by healthcare professionals, we understand that it can be exhausting to spend a lot of energy on administrative duties that is taking time away from your love ones. This is why we wanted to live life on our own terms.
The solution that can bring you work life balance and financial power can be found through your partnership with us. SG Rehab is here to help! We have been helping many therapists to gain control of their time and work schedule through their locum work. This is the place where therapists get the flexibility to prioritise their commitment for both work and personal time.
We are the number one trusted locum company designed specially for occupational therapists like you.
To get started, please connect with us at [email protected] or call us at 69800858 today!
Read more about the lives transformed by us at https://www.sgrehab.com/

Wellchem Pharmaceuticals Pte Ltd
Wellchem is an established yet constantly evolving company in the healthcare industry. We have been a leading pharmaceuticals and medical devices provider for more than 4 decades, specializing in products that are at the forefront in various specialties, ensuring that we provide the very best healthcare to medical professionals and patients alike.
Please do not hesitate to contact us at https://www.wellchem.com.sg/ if you need more information.