Supporting Partners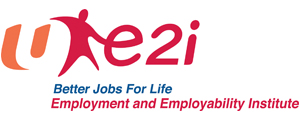 e2i (Employment and Employability Institute)
As THE leading organisation to create solutions for better employment and employability, e2i (Employment and Employability Institute) exists to create better jobs and better lives for working people. Since 2008, e2i has helped more than 470,000 working people through developing better skills, job matching, and improving productivity with companies.
To find out more about e2i, visit e2i.com.sg.
---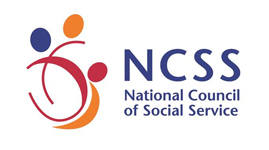 National Council of Social Service
---
Sponsorship & Exhibition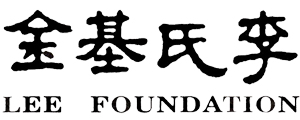 Lee Foundation
---

Pearson Clinical and Talent Assessment
Pearson Clinical and Talent Assessment is one of the world's largest commercial developers and distributors of psychological testing materials for use in assessing intelligence, memory, neurocognitive functioning, academic achievement, work aptitude and personality, learning and developmental delay, speech and motor disabilities, and many more. Our flagship Occupational Therapy assessment tools include the Sensory Profile 2, the Movement ABC 2, the BOT 2 and much more.
Our easy-to-use, standardised tests provide information that can help allied health professionals to identify your client's specific needs, design individualised interventions, and measure progress. Depend on our assessments to help you increase positive outcomes for the children and adults you work with.
We understand that busy therapists need to make every minute count. Many of our assessments take under 30 minutes to administer, yet provide you with reliable and important information. With these efficient tools, you'll gain more time to spend with the clients you serve.
For more information please contact:
Anisa Zulfiqar
Email: [email protected]
Phone: +65 6319 9222
---

DNR Wheels Pte Ltd
DNR Wheels Pte Ltd (DNR) is the leading provider of disability and rehabilitative equipment including home nursing products in Singapore. It was set up by a prominent athlete with disability, Mr. Raja Singh in 1994.
DNR currently supplies a wide range of rehabilitative, mobility and home nursing products to major hospitals, retail stores and pharmacies. The products offered include a specialty line of wheelchairs, mobility aids, powered mobility, assistive technology and specialty control, customised seating solutions, hospital equipment, therapy products, nutritional feeds and disposables. Our list of clients includes National Healthcare Group (NHG) Polyclinics, SingHealth Polyclinics, NUH Health & U Retail Outlet, CGH my Pharmacy, TTSH, KTPH, NTFH, AMK-THK Healing Hub and many more.
In addition to DNR's main office cum wholesale showroom at Ubi, we have a retail outlet at Saint Andrew's Community Hospital as well as an online E-commerce shop. Our outlets and online shop offer the convenience of direct shopping for our wide range of products with the same promise of quality and responsive service.
To find out more about DNR, visit www.dnrwheels.com.
---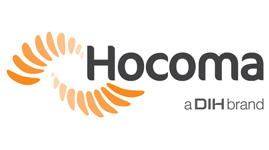 Hocoma Pte Ltd
Hocoma is the global market leader for the development, manufacturing and marketing of robotic and sensor-based solutions for functional movement therapy. Working closely together with leading clinics and research centers, we develop and improve innovative therapy solutions that lead to sustainable results. Hocoma was founded in 1996 as a limited liability company by the electrical and biomedical engineers Gery Colombo and Matthias Jörg and by the economist Peter Hostettler. Our headquarters are in Volketswil near Zurich, Switzerland. We have subsidiaries in the USA, Singapore, Slovenia and Chile. Hocoma is a proud partner of DIH International and Motek.
DIH INTERNATIONAL
DIH International focuses on rehabilitation solutions and medication management by connecting the most innovative people with the most intelligent technologies.
MOTEK
Motek is the global leader in virtual reality-based rehabilitation research and therapy, offering scientists and clinics versatile high-tech devices to vastly improve human performance.
To find out more about Hocoma, visit www.hocoma.com.
---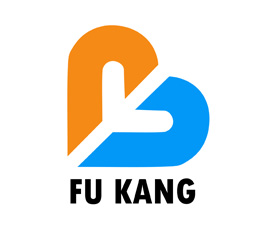 Fu Kang Healthcare Supply Pte Ltd
Fu Kang Healthcare Supply Pte Ltd, is a Singapore-based company incorporated in 2005, which specializes distribution of orthopaedic appliances and rehabilitation products. Over the years, we have grown to be one of the leading suppliers of orthopaedic appliances and rehabilitation products in Singapore . Our company provides a wide range of products to orthopaedic surgeons, occupational therapists, physiotherapists, podiatrists and nurses.
OUR MISSION
We are committed to provide high quality healthcare products and professional therapy equipment through our team of products specialists to ensure excellence in healthcare.
Website: http://www.fukanghealthcare.com/
Retail Website: http://www.rehabshop.com.sg/
Email: [email protected]
To find out more about Fu Kang Healthcare Supply Pte Ltd, visit www.fukanghealthcare.com.
---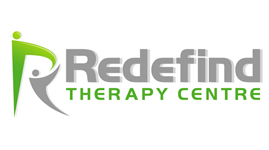 Redefind Therapy Centre
"Rediscover Your Potential
Develop Your Abilities
Find New Possibilities"
Specialist in:
Geriatric and Post Stroke Rehabilitation
Barrier Free and Universal Design Consultation
Program Development and Staff Mentorship
To find out more about Redefind Therapy Centre, visit www.redefind.net.
---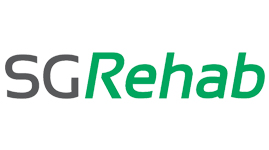 SG Rehab
SG Rehab is the leading private therapy hub in Singapore specializing in matching Occupational Therapists to rewarding and meaningful locum assignments or full-time positions within our local healthcare sector. We work with an established and extensive network of healthcare partners across different healthcare settings in both the public and private spheres to ensure that Occupational Therapists like you always find meaningful work, no matter the season of you are in. Whether you are a young mom or dad looking to spend more time with your little one(s), a keen learner seeking higher education, or simply someone looking for new growth opportunities in a different work environment, we will be here for you with our locum or full-time opportunities that will be tailored to meet your needs. Wherever you are, we take you further. Go further with SG Rehab today!
To find out more about SG Rehab, visit www.sgrehab.com.
---

Omni-Health Pte Ltd
Omni-Health Pte Ltd is a leading distributor, importer and provider of quality mobility devices (battery-operated power chairs & scooters; as well as manual wheelchairs); patient aids; rehabilitative products and hospital/nursing home furniture in Singapore. This product portfolio is managed by its division, Omni-Mobility.
It is an ISO-9001; GDPMDS (Good Distribution Practice for Medical Devices); GMP (Good Manufacturing Practices) and GDP (Good Distribution Practice) – certified Company.
To ensure that our products are of high quality and reliability, our various mobility and hospital furniture products are FDA (USA) , TUV (Europe) and CE (Europe); JIS (Japan) – certified.
Omni-Mobility has a strong technical team to provide prompt technical assistance; advice and after-sales support — with sufficient inventory to meet the needs.
CONTACT US
Address: 71, Tannery Lane, 04-03, City Industrial Building, Singapore 347807
Tel: 65–6742–3462
Fax: 65-6743–1109
Email: [email protected]
To find out more about Omni-Health Pte Ltd, visit www.omnihealth.com.sg/www.omnimobilityonline.com.
---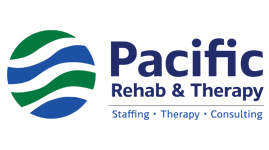 Pacific Rehab and Therapy Pte Ltd (subsidiary of Pacific Rehabilitation)
As the leading rehab service provider of Occupational Therapy, Physiotherapy and Speech and Language Therapy services, Pacific Rehab & Therapy is committed to make a difference in delivering Quality and Trusted Rehab services to you.
We render specialized, onsite locum services to a wide array of healthcare organisations ranging from major hospitals, special schools, nursing homes to eldercare centres in Singapore.
We take pride in our clinical specialization in Paediatrics, Orthopaedics, General Medicine, Neurological, Geriatrics, Dementia and Mental Health.
Core Services:
Locum Services
Dementia Care & Consultation
Home Therapy Services
To find out more about Pacific Rehab & Therapy, visit www.pacificlocum.com.
---
A Light Exhibition will be organised in conjunction with the Conference and strategically located near the Registration Area.
Exhibitor Profile
Assistive Technology & Alternative & Augmentative Communication
Mobility Solutions
Daily Living Aids & Equipment
Educational Materials & Toys
Orthotics
Cognitive Assessment & Training Materials
Lanyards Reference Book Publishers & Institutes of Higher Learning
Rehabilitation Equipment & Technology
Sponsorship Opportunities
To exhibit, become a sponsor or discuss other partnership opportunities, please contact:
Alicia Wee
Project Manager
Email: [email protected]
Phone: +65 6911 6733