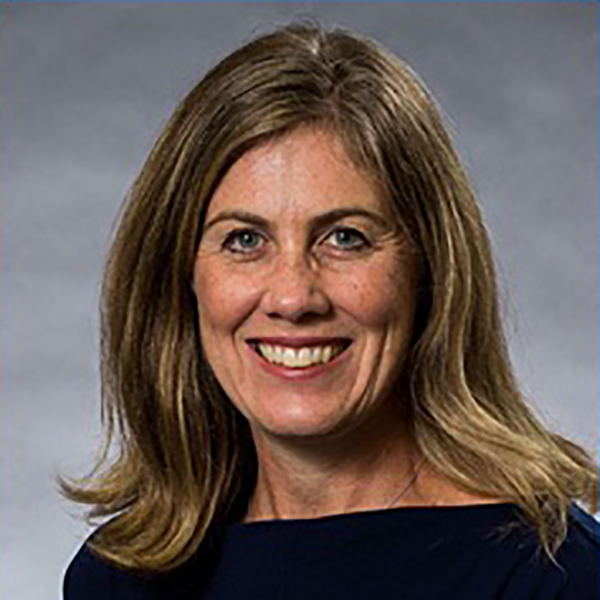 Dr. Catherine Donnelly
Associate Professor, School of Rehabilitation Therapy, Queen's University
Catherine Donnelly is an Associate Professor at Queen's University at the School of Rehabilitation Therapy. Her clinical research is focused on team-based primary care with an emphasis on understanding how interprofessional primary care teams can support older adults and individuals with chronic conditions. Catherine's educational research is focused on interdisciplinary education, online learning and the integration of theory to practice. Research interests also include: program evaluation and knowledge translation. Catherine's clinical interest is in team-based primary care and she works 1 day/week at the Queen's Family Health Team.
---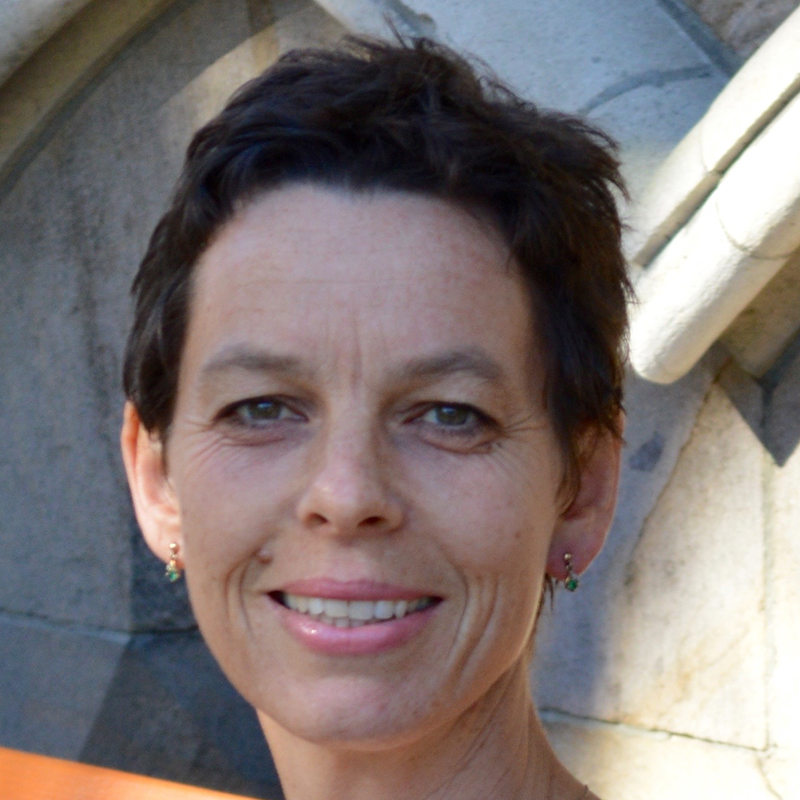 Dr. Fiona Graham
PhD(OT), GCHEd, BOccThy
Senior Lecturer, Rehabilitation Teaching and Research Unit, University of Otago
Dr. Fiona Graham is a Senior lecturer at the University of Otago who teaches postgraduate interprofessional rehabilitation, and an occupational therapist who works with children and families in her private practice. She has over 20 years' experience working with children and families in private, health and education sectors, as well as several areas of adult disability. She also holds an adjunct appointment with the University of Sunshine Coast and University of Ottawa. Occupational Performance Coaching emerged from Dr. Graham's doctoral studies at the University of Queensland examining the effectiveness of coaching parents of children facing occupational performance challenges. She was awarded the 2011 Medical Staffing International / NZAOT Occupational Therapy Achievement Award for her development of the Occupational Performance Coaching intervention. She has since written multiple book chapters on Occupational Performance Coaching and has published widely in both referred and non-referred journals. Dr Fiona is a regular speaker at national and international conferences, seminars and workshops. She is involved in several international collaborations including a partnership with Jefferson University to examine the Intervention Fidelity of Occupational Performance Coaching, exploration of collaborative learning models in early intervention in India and remote wheelchair and seating assessment (Ireland).
---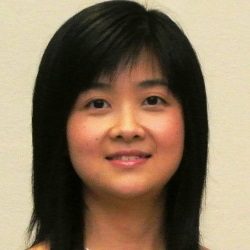 Ms Koh Hwan Jing
MSc Mental Health Studies, BSc (Hons) Occupational Therapy
Manager, ADA Resource and Training Centre
Alzheimer's Disease Association, Singapore
Hwan Jing is currently the Manager at the Alzheimer's Disease Association Resource and Training Centre, facilitating in-house and public training programmes for professional and family caregivers of people with dementia, as well as consultancy services for agencies supporting people with dementia. As trainer and consultant in the field of dementia care, she has developed an interest in designing and implementing Person-Centred Dementia Care training, and embedding Dementia Care Mapping in service evaluation and research. Hwan Jing has served as a member of the Ministry of Health (MOH) Dementia Care Taskforce and Agency for Integrated Care (AIC) Dementia Nursing Home Design Resource Panel.
---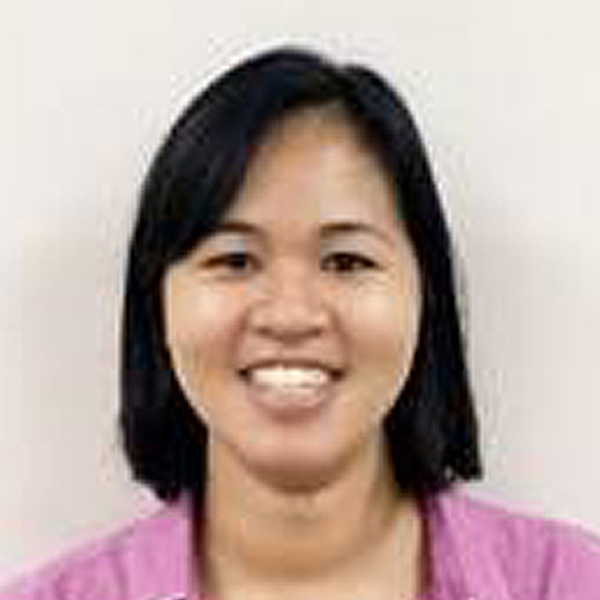 Ms Carmel Tso
BSc (Occupational Therapy)
Principal Occupational Therapist
Institute of Mental Health
Carmel qualified as an Occupational Therapist in 1998 and has acquired clinical experience in various settings including general acute hospital, rehabilitation and community settings in Singapore and USA. She has worked in the field of Geriatric Psychiatry at IMH over the past 8 years, with caseload ranging from outpatient services, acute care and long stay. This has allowed her to be involved in designing the dementia friendly ward and running workshops for care providers on creating activities and supportive environments for older adults with mental health issues and dementia. She believes that occupational therapy plays a vital role in dementia care, and is currently pursuing a Master of Science (Dementia Studies) from the University of Bradford, United Kingdom.
---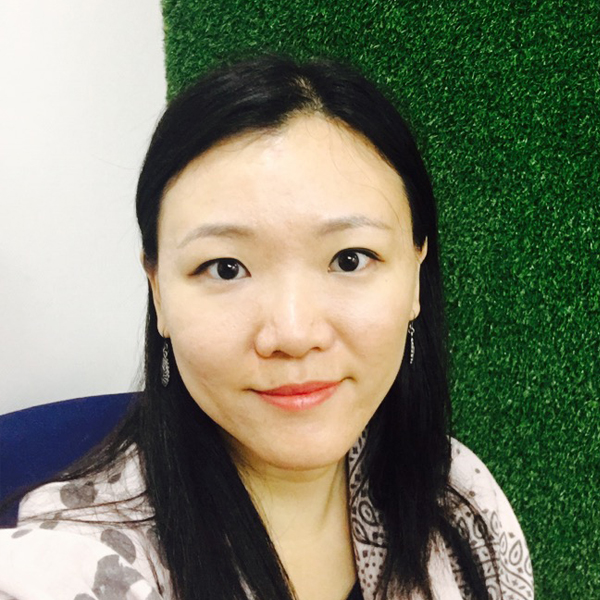 Ms Bonnie Liu Wing Tak
MSc in Mental Health, Bachelor of Occupational Therapy
Senior Occupational Therapist
Alzheimer's Disease Association, Singapore
Bonnie has been practicing in various mental health settings in Singapore and Hong Kong since completing her Diploma in Occupational Therapy from the Nanyang Polytechnic in 2006. She was recently awarded a Master of Science in Mental Health from the Chinese University of Hong Kong. Bonnie has developed specific interests in adult and geriatric mental health over the past 10 years. She is actively involved in community dementia care, working with persons with dementia with behavioural and psychological symptoms of dementia (BPSD), and providing training and support for caregivers. Her latest research involved a study on the attitude, self-efficacy, and general well-being of professional caregivers, caring for persons with dementia and their family caregivers, in Singapore.
---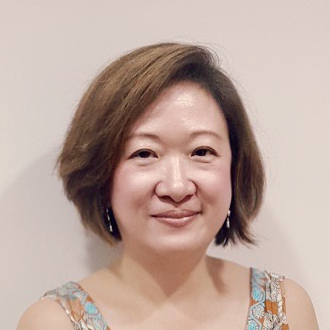 Mrs. Koh Soek Ying
Mother of 4
Co-Founder/Director of Mustard Tree.com.sg Pte Ltd Bachelor Accountancy (NUS) ACTA
After 16 years in the telecommunications industry doing finance, business analysis and marketing, Soek Ying decided to devote more time to her family, especially her second son, Ryan, who is on the spectrum. To equip herself, she attended numerous workshops on ABA, Sensory Integration and Jin Shin Jyutsu. She also started to share her journey with her son on Facebook, which has since garnered more than 2000 followers. After Ryan aged out of the SPED school system at 18 in 2014, with no alternative engagement, she decided to train and develop his skill in craft work, and helping him to sell his products online. Inspired by the success of Ryan's work, Soek Ying and her husband decided to setup Mustard Tree.com.sg in 2015, to train and empower special needs youths with industry level skills so that they can lead a life of dignity as an employee or be an entrepreneur. It also aims to champion and advocate the needs of PWD. To date, Mustard Tree has successfully trained 9 students at Grace Orchard School in floral bouquet arrangement and 6 PWD under a similar program supported by SG Enable. They are currently working with 12 young adults at Eden Centre For Adults, training them in similar floral and craft skills. Since Dec 2016, she has also setup a retail store at Ng Teng Fong Hospital, selling crafts by Ryan and other PWD. Weekly craft classes are also conducted on-site by volunteer teachers to a group of 4-5 students with special needs. She firmly believes that each special child has his/her own God given talent, the excitement is in discovering these unpolished gems, equip them and let their shine.
---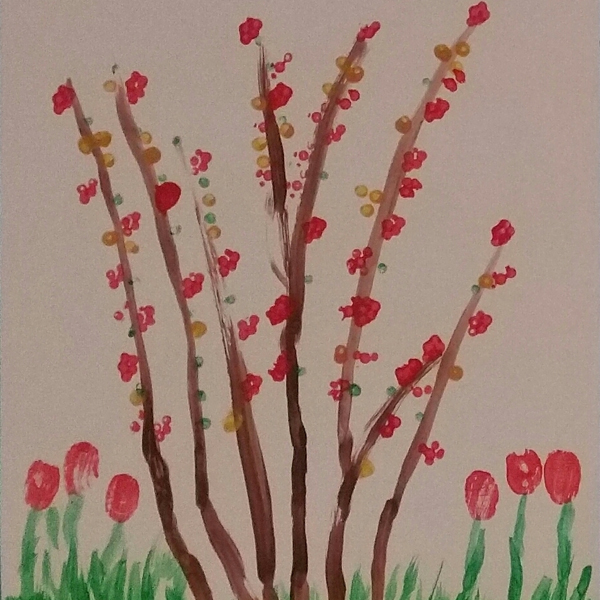 Ms Low Soon Peng
Soon Peng spent more than 20 years working full-time in the Administration field in medium and large establishments before she took on the job of full-time parenting of her parent. 
Soon Peng's mother was recently diagnosed with early dementia following a fall and head injury, precipitated by stroke.  The only daughter, eldest in the family and single, managing her mother's well-being fell onto her shoulders by default.  She will share insights on her initiation into the role of caregiver and the unexpected journey that has only just begun to unfold.
---